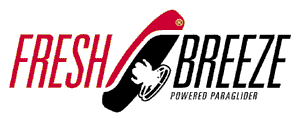 Producer of Quality German Paramotors & Paratrikes since 1989
Fresh Breeze Hyper Thorix 250 WC SportiX
The Hyper ThoriX is the most powerful engine in the Polini family (as of April 2015)
The engine is perfect designed for trikes, but can be used for foot launch. With the extreme power it puts out, it is a perfect option for Competition flying.
Features:
Weight 34kgs

Engine 36hp

Engine 250cc

Fuel economy 5-7ltrs/hr

Lightweight cage system.

Compact design.

Flash Starter.

Static Thrust 88kgs.

Fitter with " Helmholtz tub" for smooth and stabilized running.

Modified exhaust to protect the exhaust from cracking.

Suitable fot Fresh Breeze trikes.

Suitable from Tandem.

Fitted with a Bing 84 carb for smooth running.

Water cooled.

Fitted with or without electric starter.

Options for different prop sizes..