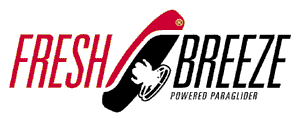 Producer of Quality German Paramotors & Paratrikes since 1989
Fresh Breeze BulliX Trike
The Fresh Breeze BulliX is a tough trike that is suited for all terrane flying. The trike will fit most of our engines and is suitable for the heavier pilot.
For pilots who want to enjoy long XC flying the Swiss Auto 250 4T four stroke engine is the best choice giving the pilots amazing range and flight time.
Features:
Weight 35kgs ( without engine).

Options to fit 4T,POLINI250,POLINI200,POLINI190, MONSTER.

Full all round suspension.

Choice of 3 types of wheels for all terrain airfields.

Fitted flight deck.

Comfortable seat for long flights.

A-line assist system.

Foot or hand throttle controls fitted.

Dissembles in a short time.

12v power to power electronic inflight.

Easy to dissemble so it can be carried in a van.