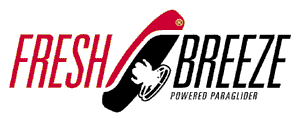 Producer of Quality German Paramotors & Paratrikes since 1989
nano
Fresh breeze Bullux 4T
Enjoying a day on the Gin Falcon
Dan on his Bullix in Norway
Dan & the Thorix 130
Dan Started flying with the Fresh Breeze product when he learned to fly in 2004. He flew his Fresh Breeze Simononi for more than 10 years clocking hundreds of hours on this reliable engine. The motor took him around the world on filming & photographic assignments. He was so impressed with the reliability of the Fresh Breeze products that he became the UK dealer.
Dan enjoys long distance XC flying & has flown all over the UK. His international flying adventures have taken him to S.Korea, Sweden, Norway, Finland, Ireland, Greece, Germany, France, Zambia, Sierra Leone, Georgia, Jordan,Oman Iraq & Russia.
Paramotoring Achievements
Fly from land End to John O Groats on a Paramotor.

First pilot to Fly Offas Dyke Wales.

Joint winner of the USSR BMAA aviation race ( 50hr endurance race for 2 consecutive years).

Co-Pilots on the Flight of the Swan Expedition. ( Expedition Pilot)

Gin Team Pilots 2017-2020

Expedition leader for the Jordan 2018

Expedition leader Ireland 2018.

Expedition leader Scotlands 2017-2019.
​
Since 2014 Dan has flown over 400 hrs on trikes & over 1500 hrs on a PPG. He normally make between 120 to 150 flight a years.